Orthodontics for Teens – Not Your Mama's Braces!
So you've just heard one of the most terrifying sentences in the life of a teenager – "You need braces!" Don't worry, your life isn't over!
Today, braces come in so many styles, materials, and even colors that there is something for everyone. Orthodontic treatment has never been more comfortable, easy or stylish as it is today.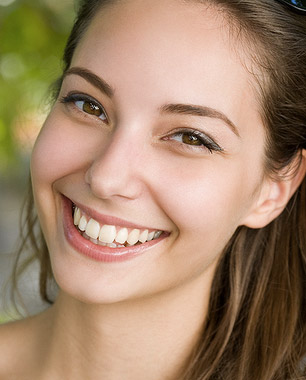 How long will I have to wear braces?
The amount of time it takes to treat your smile with braces depends on three key factors:
Early treatment —

Early treatment allows Dr. Gire to monitor the growth of your jaw and he can recommend treatment as soon as it becomes necessary. If Dr. Gire recommends beginning with early treatment, it's important to listen to this advice. It can save you time on future treatments, and help you achieve the best outcome possible and it may limit tooth removal in the future. More times than not, we prefer to wait until the majority of the adult teeth are present.

What needs correction —

The amount of treatment needed to correct a problem will determine how long the process takes. It is important to remember that every mouth reacts to treatment differently. That means no two bites will have identical treatments – one patient may only require 12 months, while another may require 24 months for full correction.

YOU! —

That's right, you are the most important factor in your treatment. Dr. Gire can't do the work alone – you have to be willing to follow all care instructions for wearing your braces, and that includes proper wear of rubber bands and any other additional instructions Dr. Gire recommends.
Braces Your Way
Our practice offers a variety of braces, types, and styles to choose from. Some common options include:
Ceramic braces
Invisible braces or clear removable braces
Traditional metal braces
Self ligating braces (Damon System Braces)
Braces are a big part of life for many people your age. Braces may have had a bad reputation in the past, but today's braces make it easy to look good and feel good!
Please contact our practice to schedule your next orthodontic checkup.