We are a Certified Invisalign Teen Provider
If you've been told you need braces…the good news is, you don't have to settle for a mouth full of metal! Invisalign Teen gives you a whole new way to wear braces for a "clearly" amazing smile!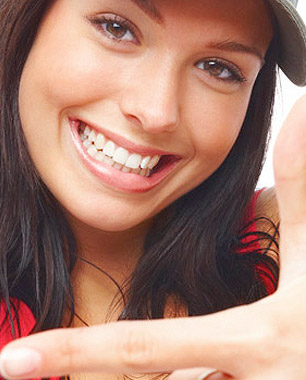 I have enough to worry about… now I need braces too?
We know life as a teenager can be stressful enough without having to worry about the embarrassment of a less than perfect smile, or the desire to hide your metal mouth while you're in treatment. Don't worry, with Invisalign Teen, you won't have to hide out in your bedroom until your treatment is finished. Invisalign Teen aligners are a perfect fit for your lifestyle, because the aligners are:
Clear
Removable
Comfortable
Customized just for you
Pizza, Popcorn … No Problem!
You've probably heard from friends that with braces you won't be able to eat anything you like while wearing braces. With Invisalign Teen you can eat whatever you want!
Your Invisalign Teen aligners are removable, which means you can go ahead and eat all the things you love without worrying about breaking a bracket or losing a rubber band. Cheers!
Braces don't have to mean the end of life as you know it!
Invisalign aligners are really comfortable and very durable, and they can fit in with any of your extracurricular activities. Whether you play sports or an instrument, you won't have to worry about Invisalign getting in your way.
Invisalign Teen Blog Posts