Making Braces Affordable for Everyone!
The cost of orthodontic treatment varies, depending on the specific needs of the patient and the treatment plan. At the initial consultation, the staff will discuss in the detail the cost of the treatment, what you can expect insurance to cover, as well as any available payment plan options. This way, you'll know what to expect before treatment begins.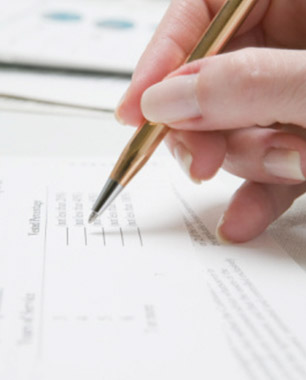 Affordable Payment Plans
Your smile is yours forever, and we want to make it as easy as possible for you to receive the best orthodontic care whenever you need it. We never want anyone to have to choose between their budget and a healthy smile, so our team will work with you to create a payment plan that is affordable.
** Our practice accepts most major credit cards and insurance plans. **
We know that wading through the murky insurance waters can be difficult. Our office staff is always available to help you with insurance claims and paperwork if you have insurance that will be covering any portion of your orthodontic treatment.
Please let us know if you have any questions about your insurance coverage or ideas about how we can make your entire orthodontic experience more pleasant.
Convenient Online Services At Your Fingertips
With a simple click of a mouse, you can access the following through OrthoBanc, a company that we've teamed up with to ensure safety and security of your account:
View account information anytime.
Check your payment history and see current charges.
As a benefit to our patients, we have teamed up with Care Credit to provide outside patient financing to assist in making it easier to get the smile of your dreams.