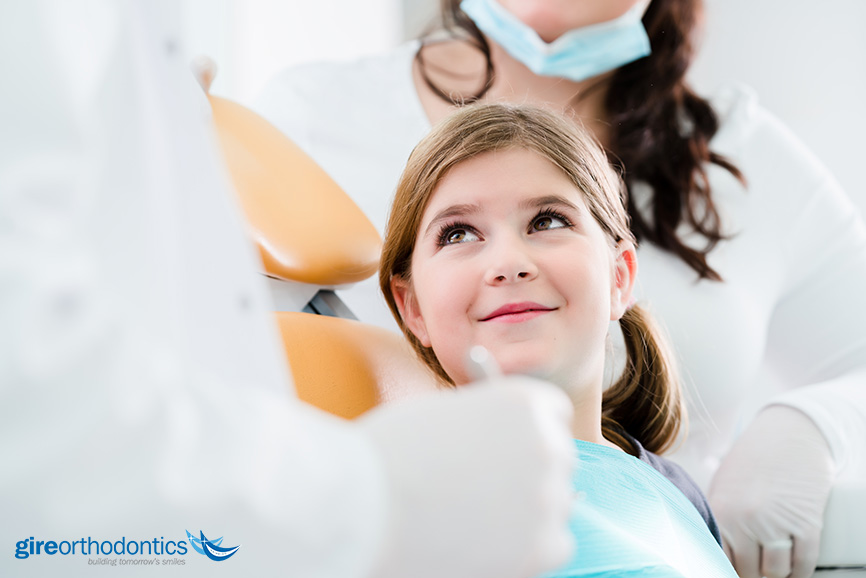 La Habra/Chino Hills, CA – For many adolescents, braces are an important piece of their childhood – almost like a rite of passage. Braces can ensure children have a healthy, properly functioning bite. Today, there are more options than ever before for straightening a smile.
Dr. Robert Gire of Gire Orthodontics in La Habra/Chino Hills explains some of the options and which ones are preferable for children.
Traditional Metal Braces
These are by far the most common type of braces and for good reason – they are effective and efficient, both in function and cost. But today's metal braces aren't like they used to be – they are less obtrusive, smaller in size, and more comfortable. The technology associated with the brackets and wires are far more advanced today. This means they're more discreet, they don't break or dislodge from the teeth too easily, and there is minimal discomfort associated with the movement of the teeth.
Clear/Ceramic Braces
For a more esthetically pleasing option, there are clear/ceramic brackets that can provide efficiency similar to that of metal braces. The brackets can be made of a tooth-colored ceramic or a clear material to blend in better. Dr. Gire uses ICE brackets that are made from sapphire, then heat polished until they are completely clear and smooth. Clear and ceramic braces are most appropriate for older adolescent and teen patients.
Self-ligating Braces
Self-ligating braces are just like metal braces, but with one big difference – they don't utilize elastics or ties. Self-ligating brackets use a slide mechanism or door to hold the wire inside of the braces. This uses less friction, making the braces more comfortable. Because there are no elastics or ties around the brackets to change out, there are fewer appointments required and the appointments take less time. They are also easier to clean and in some cases can move teeth faster than traditional metal braces.
Invisalign Teen
Invisalign Teen offers an almost completely invisible way to straighten the teeth. Invisalign uses a series of clear, removable aligners that place gentle pressure on the teeth to guide them to their new locations. Each set of aligners will be worn for approximately one to two weeks before changing to the next set. They are removable, so teens don't have to change their diets or spend extra time brushing and flossing around brackets and wires. But because Invisalign requires a high degree of responsibility from the patient to wear exactly as directed, Invisalign Teen is recommended for older, more mature teens.
To learn more about the orthodontic treatments available for your child, contact Gire Orthodontics today at 562-690-1199 (La Habra) or 909-393-9911 (Chino Hills).