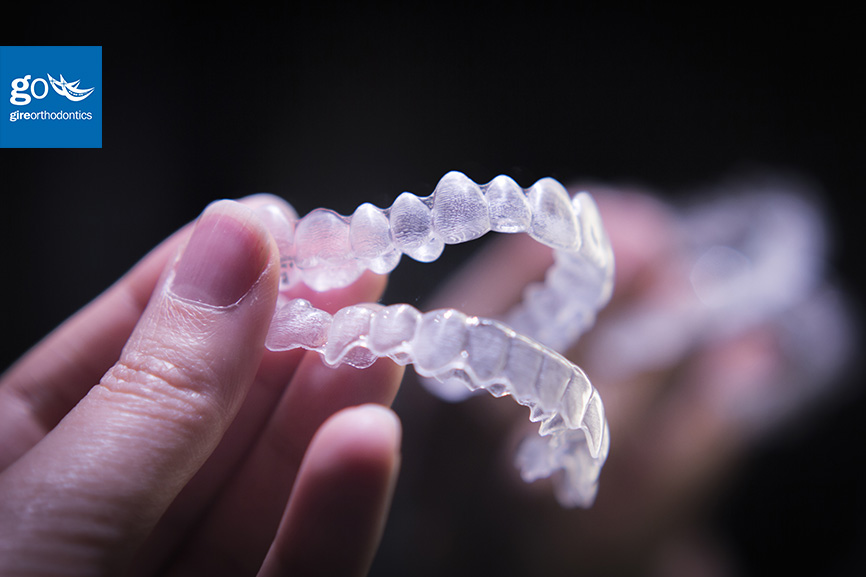 La Habra/Chino Hills, CA – Your smile is often the first thing people notice about you, so you want to be sure you are putting your best smile forward. Dr. Robert Gire has dedicated his career to providing exceptional smiles for his patients and is proud to be a Gold Plus Invisalign Provider. But what does that mean for you?
Align Technologies, the maker of Invisalign, released the new Advantage Program in 2018. It recognizes the experience of Invisalign trained doctors over a period of six months. A Gold Plus Invisalign Provider has a higher level of education and experience with Invisalign.
Invisalign uses the latest in 3-D technology, allowing you to visualize your treatment every step of the way. Beginning with a digital scan of the teeth (no more goopy molds at Gire Orthodontics for this procedure), a 3-D model of your teeth is rendered which is then used to create the series of aligners that you'll wear during your treatment.
"Clear aligner therapy is becoming an increasingly popular treatment option for patients of all ages with Invisalign leading the charge," says Dr. Gire. "Teens love it because it doesn't interfere with their lives while adults turn to it because it allows them to perfect their smiles without others even realizing it. With more than 20 years of research behind it, it's no wonder more people are interested in Invisalign."
But not only is Dr. Gire a Gold Plus Invisalign Provider, he's also a board certified orthodontist. That means he is dedicated to the very best in orthodontics and he has the knowledge and skill to deliver exceptional results.
"One of the things I love so much about Invisalign is the advanced technology that it utilizes," says Dr. Gire. "Many times I have patients come into my office, embarrassed to smile because they have crooked or misaligned teeth. Using Invisalign's state-of-the-art 3-D technology, I can show them exactly what their new smile will look like when treatment is completed. Patients are often blown away in the difference a straighter smile makes."
Patients also love the way Invisalign can seamlessly fit into their lives. The aligners are made of clear plastic so they become virtually invisible once placed over the teeth. The plastic is smooth, so the aligners can rest comfortably in the mouth – no brackets or wires to worry about irritating the inside of the mouth.
But one of the things patients love the most is that the aligners are removable. That means no need to adjust diets to avoid their favorite foods. Simply take the aligners out when eating and drinking and then pop them back in after brushing and rinsing. Likewise, brushing and flossing is a breeze because there are no pesky brackets or wires to work around.
If you're ready to discover the Invisalign difference, call Dr. Gire, Gold Plus Invisalign Provider, today at 562-690-1199 (La Habra) or 909-393-9911 (Chino Hills).