Everything You Ever Wanted to Know About Orthodontics But Were Too Afraid to Ask…
Most people choose orthodontics for a straighter, more beautiful smile. Correcting your smile with braces can have a great impact on the way you look and feel. But a smile should also be functional, and that's where receiving treatment from a board certified orthodontist comes in.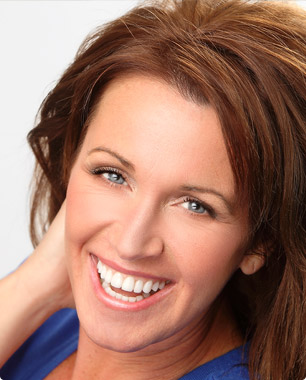 How Orthodontic Treatment Works
Orthodontists have the unique knowledge of how teeth work in conjunction with the jaws and facial muscles, and how correcting an unsightly smile will also create a healthier, more functional mouth. After treatment from one of the board certified orthodontists at Gire Orthodontics, you'll have the smile you've always dreamed of and the confidence to show it off!
We want you to feel comfortable and confident throughout your entire orthodontic experience, so our practice is dedicated to making sure that you receive the quality and compassionate care you deserve.
What Exactly Happens During Orthodontic Treatment?
Orthodontic treatment corrects smiles to create beautiful and functional smiles through the use of appliances (braces) or aligners. These appliances can be made of metal, ceramic or plastic, and they can be removable or bonded to the teeth. The appliance works by applying a constant, but gentle force in a controlled manner to guide the teeth to their desired locations.
Ever wonder where the term metal mouth came from? In the past, getting braces meant have metal bands and brackets around each tooth. Today, braces are much smaller and not as noticeable. You can choose from clear or metal brackets, and in some cases, even choose the color of your appliance/braces. Everything has a much lower profile, meaning you won't feel as conspicuous and you'll be happy to smile, even during your treatment. And braces are more comfortable and effective than ever before! With the range of treatment plans available, any age is a great age to discover the power of a great smile.
How Long Will I Have to Wear Braces?
Technological advances have made today's braces more effective and faster than ever before.
Treatment times vary, based on the person and the treatment option chosen. On average, treatment lasts between a couple of months or longer, depending on your age, the treatment taking place, and how severe the issues are.
What's the key to keeping your treatment on track and ensuring you're braces free as soon as possible?
YOU! That's right. One of the biggest factors in successful treatment is you. It's important that you correctly and diligently follow all care instructions Dr. Gire or Dr. Ismail gives you, including excellent rubber band (elastics) wear.
Before beginning your orthodontic care, your orthodontist will discuss all of your options and provide an estimate for how long your full treatment may take. Please contact our practice to schedule an appointment and learn more about orthodontics and the treatments we provide.